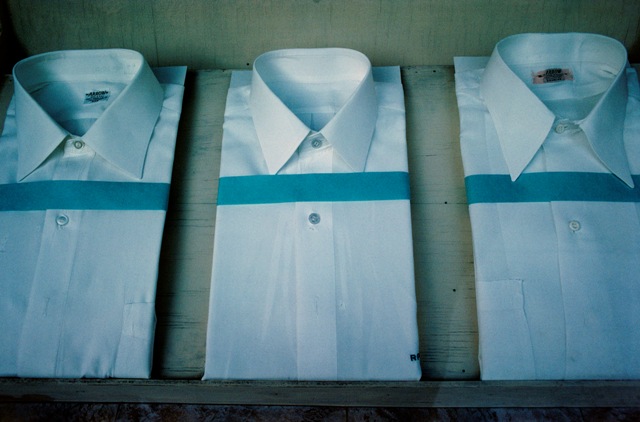 Greg Girard
Three Shirts (Chinatown, Vancouver)
1982
archival print
edition 2/6
15.5″ x 23.5″
Courtesy of: Monte Clark Gallery
Donated by: The Artist
Estimate: $ 2500
Eighth time participating in Art With Heart
Artist's Statement
Girard lived in Vancouver in the early 1970s before relocating to Asia for several decades. The photos he took in Vancouver at this time show vintage views of landmarks, as well as long-forgotten and now lost points of interest that Girard frequented such as pool halls, diners, and used car lots, mostly in Vancouver's downtown east side.
Three Shirts is a sample of Greg Girard's early work from Vancouver, made in 1982, just before he left for what turned out to be a three-decade long period living in Asia. The photograph is of a laundry and dry cleaning shop window in Chinatown, where clothing that was laundered but never claimed, is placed for sale in the shop window.
Three Shirts is from a larger body titled "Vancouver Work", made between 1972 and 1982, that will be published by the Magenta Foundation in the spring of 2017.