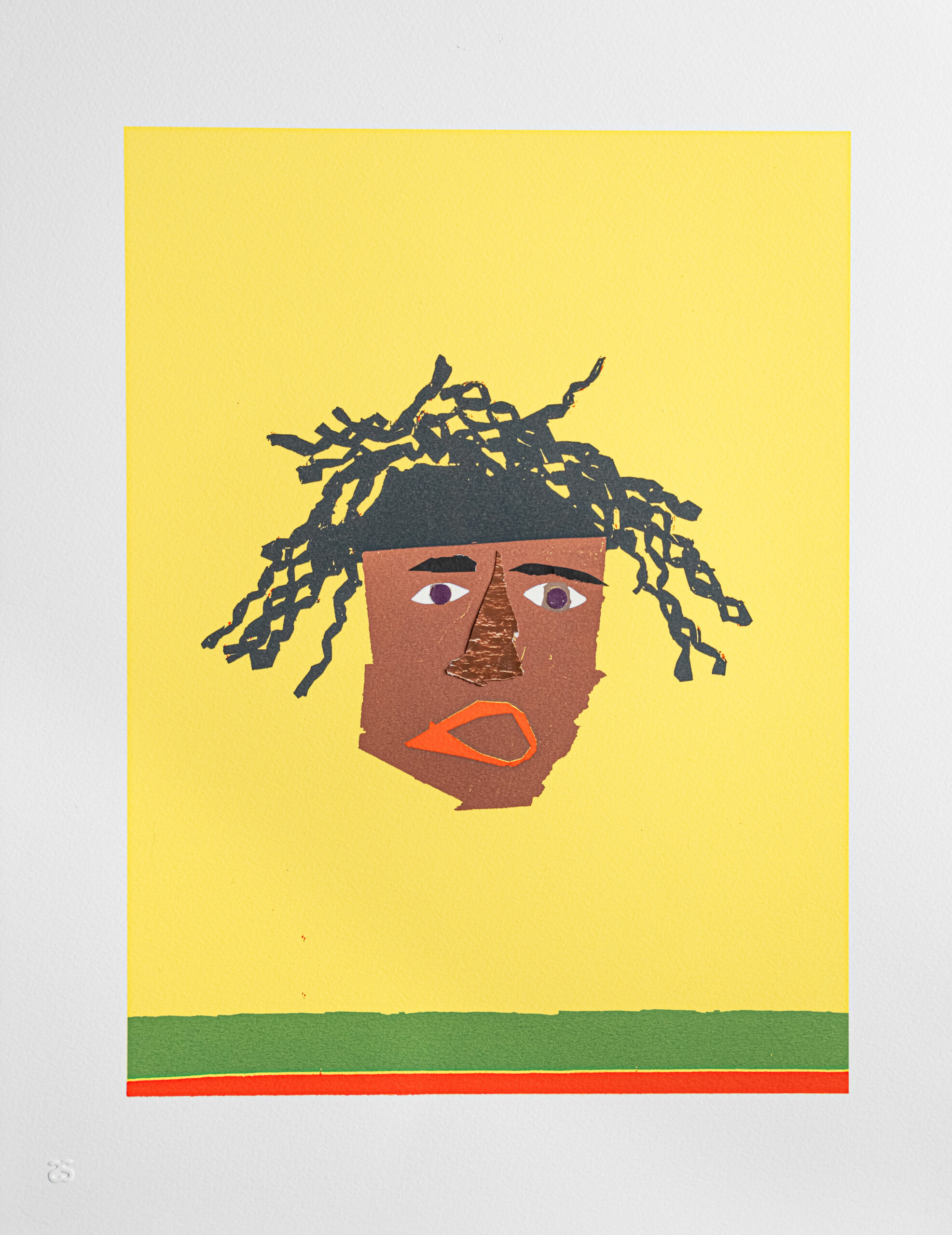 Artist Statement
Since his graduation from the Ontario College of Art and Design in 2015, Hamilton-based, multi-media artist Nathan Eugene Carson's (b. 1980) body of work has mesmerized audiences across the country. His drawings, paintings and mixed-media works on paper are celebrated for their bright and expressive figurative work. His characters, as is the case in HOPE forward, appear on a deeply coloured surface, compelling you to join them on their exploration of questions related to race and the human experience. Carson writes, "Hope is seeing the good. Even in life's challenges. Choose the path forward."
Carson has shown at Verso Gallery, Lennox Contemporary, Gallery One, and the Drake Hotel in Toronto. He was featured during the AGO First Thursdays series in partnership with the RBC Emerging Artists Projects and StreetARToronto. In 2016, he was part of an exhibition titled Ponto, the first of several held at Oswald Gallery, in Hamilton. Other group exhibitions include 100 Paintings (2019) at The Carnegie Gallery in Dundas, Ontario.
After meeting Gaëtane Verna, former director of The Power Plant Contemporary Art Gallery, at an Art With Heart preview, Carson mounted his first solo exhibition Cut From The Same Cloth (2020-2021) at the Power Plant and the Meridian Arts Centre.
Carson joined the Art With Heart curatorial committee in 2022 and is currently the RBC Artist-In-Residence at the Art Gallery of Hamilton, where he is completing a year-long exhibition titled Black Carnival (2023).